Feeling stuck on the Toplist? Here's how to get more votes on your song:
1. Referral
Referring your friends to Pianity is a great way to get nominated rapidly!
Each person you refer to Pianity will automatically be granted 500 votes that they can use on any song.

- Login to your Pianity account
- Go to menu in the top right-hand corner
- Click on settings
- Copy and share your referral link on your socials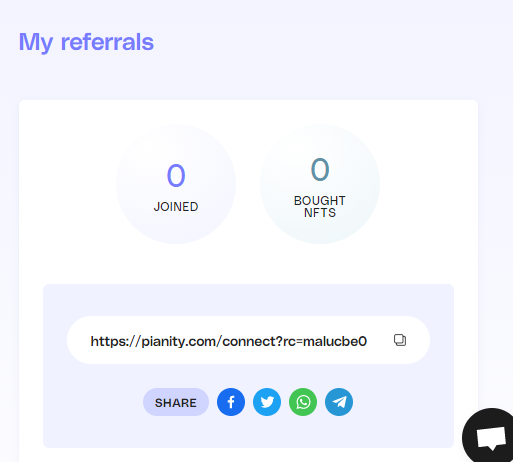 If you have more than one song on the Toplist, make sure to tell your community which one to vote for and maximize your chances.
2. Acquire $PIA
If you own some $PIA (our token) you'll be credited with votes that you can use on any song in the Toplist, including yours.
The more $PIA you own, the more votes you'll be credited with.
The $PIA is not yet available for trade. The only way to acquire some is to be active within the community. Learn more about $PIA and how to get some